Learn how to
seed

,

tend

,

grow

,

graft

, maintain and harvest

North America's LARGEST edible fruit.
Welcome to
Grow your own Pawpaws
Learn how to seed, tend, grow, graft, maintain and harvest North America's LARGEST edible fruit from professional pawpaw grower and author of Pawpaws: The Complete Guide To Growing and Marketing, Blake Cothron.
Why
Grow your own Pawpaws
?
For years pawpaws Asimina triloba has been forgotten as one of the powerhouse fruits in North America. The largest edible fruit grown on the continent also boasts an incredible taste that's described as melon meets banana meets mango, pineapple, and even berries. Called 'North America's Secret Fruit' the pawpaw is ripe for propagation and is one of the fastest trending fruit trees in nursery sales.

While International supply lines have influenced local fruit availability, the pawpaw is a diamond in the rough for local fruit sales and culinary fusion.

In this distilled two session workshop deep dive into how to grow, care for and even market pawpaws, Blake Cothron will share his 13 years of pawpaw growing experience, helping you to avoid the costly mistakes that he's already made.

What varieties are good for my growing zone?
How do I grow these plants from seed?
What are the diseases that can affect pawpaws?
How do I pot up and transplant?
When and how should I graft my plants?
How do I maintain and fertilize?
If you're reading this, chances are you;
WANT
to learn how to grow, care for, graft, transplant, fertilize, maintain, and even market pawpaws.
WORRY
about making mistakes, failing at propagation, and killing your trees.
VALUE
the importance of someone else's experience, who's able to share their wisdom.
DESIRE
to know how, what, where, where and when of growing pawpaws.
Who this course is for?
Food prices are increasing the world over. For many people learning to meet their family's food needs increases their resiliency while decreasing their fragility in uncertain times. This course may of for you if you:
Individuals with a general interest in regenerative agriculture, organic fruit production, permaculture, agroecology and related practices;

Those who are keen to learn how to grow pawpaws;

Gardeners, farmers, and homesteaders; and

Anyone who's keen to learn more about one of North America's tastiest and least known fruits.
No previous knowledge or growing pawpaws is necessary to join.
Ready to learn how to grow your very own pawpaws?
Get a sneak peak of this masterclass.
Don't hesitate
Time to grow your own pawpaws today!
WHEN
Class 1 - Sept 26th 2021 Pawpaws 101
Class 2 - Oct 10th 2021 Pawpaws 102
TIMING
Sunday 11am - 1pm PDT
90 Minutes of Instruction
30 Minutes of Q&A
WHERE
Online and accessible from anywhere in the world via Zoom Video Conference Software
PRICE
REGULAR - $49 USD
NOTE - This is a NON REFUNDABLE course
INSTRUCTOR
An instructor who has made the mistakes so you don't have to
COMMUNITY
A community of like minded peers to connect and learn with
LIVE SUPPORT
Live support and the ability to ask questions relevant to your specific situation
RESOURCES
Tools and resources that will help you determine the right steps to take, starting from where
you are today
Meet the instructor
Blake Cothron
Blake Cothron is an organic farmer, professional nurseryman, musician, bhakta, writer, educator and horticulturist with over 20 years' experience in organic agriculture, botany, horticulture,and growing food. Blake owns and operates Peaceful Heritage Nursery, a four-acre USDA Certified Organic research farm, orchard, and edible plant nursery, with a special focus on pawpaws. He shares his two decades of experience in organic agriculture and horticulture through magazine articles, including in Permaculture Design, online publications, public speaking engagements, a Youtube channel and blogging. He splits his time between farming, research, gardening, travel, yoga, meditation, and being a husband and father. He lives with his wife and son in beautiful Kentucky.
Peaceful Heritage Nursery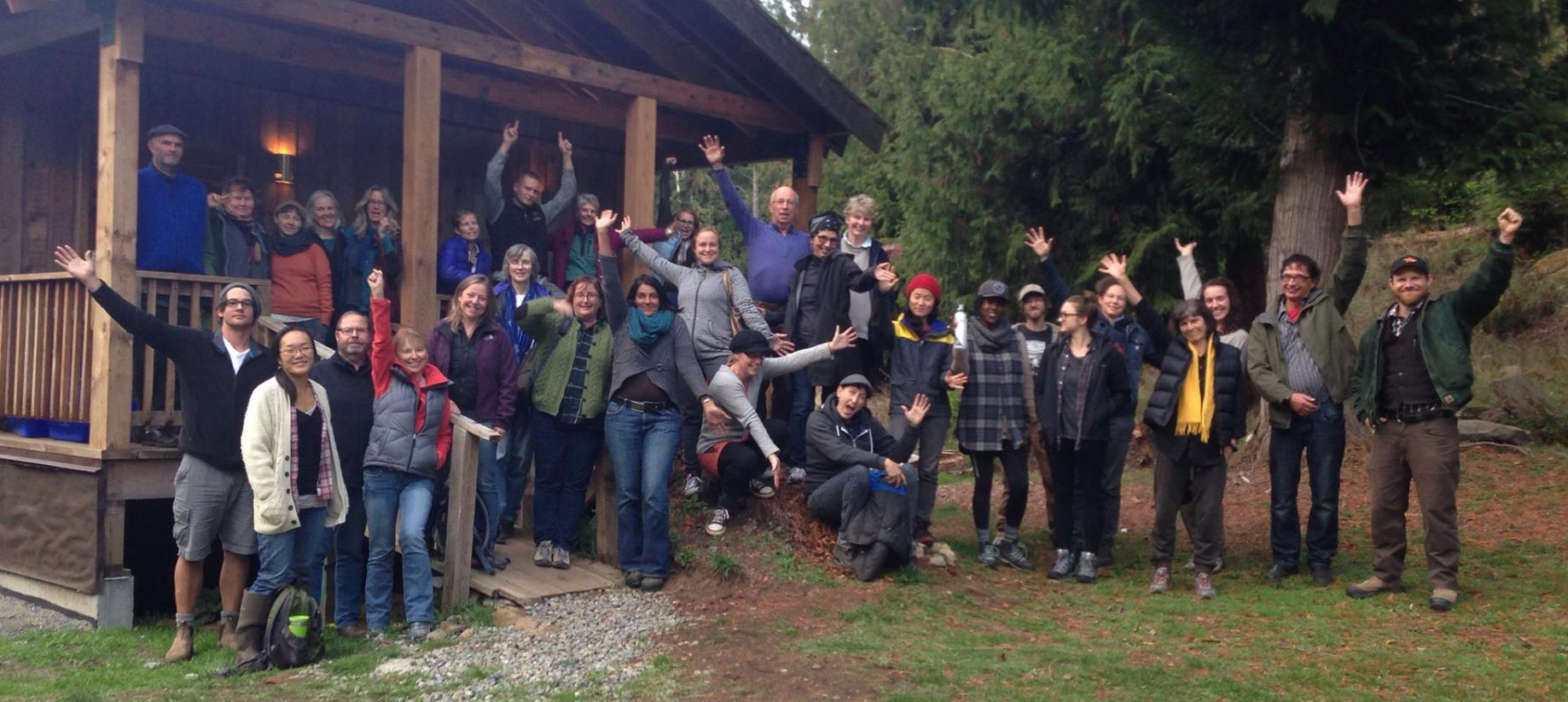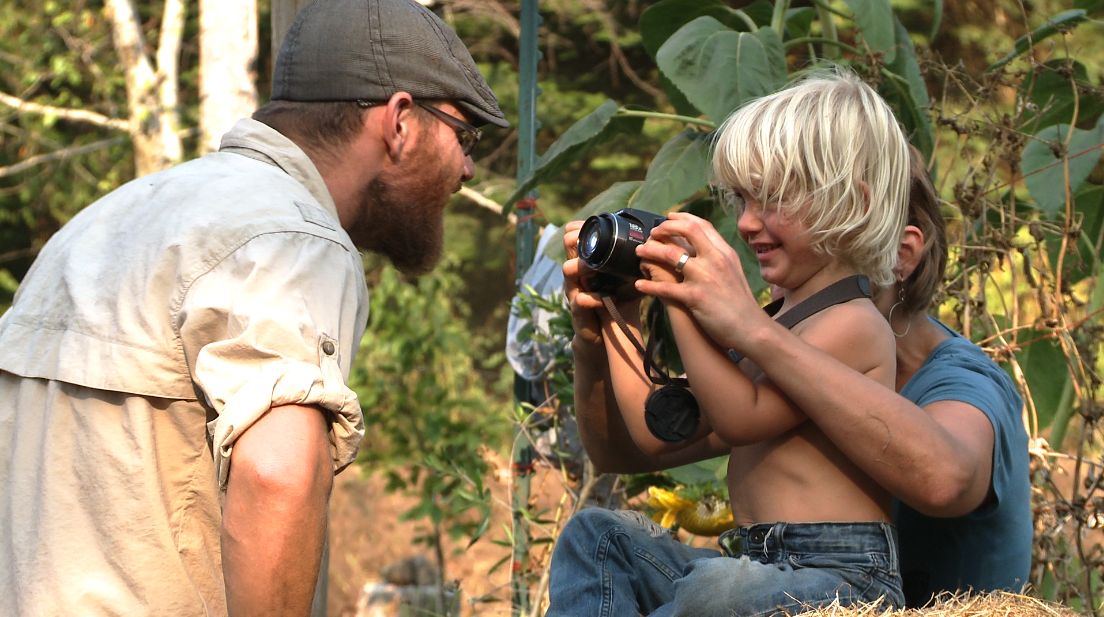 Meet the HOST
Javan K. Bernakevitch
Javan K. Bernakevitch has worked across coastal and interior British Columbia, Canada, The Unites States of America (North West and North Central), Cuba, Kenya and Uganda on land based project design, management, training and installation. His career focus on regenerative retrofits of broad acre and small scale landscapes to re-establish working watersheds, ecosystems, productive landscapes and enterprises has taken him across North and Central America, Europe and Africa.
Integrating Keyline Design, Holistic Management, Permaculture, the Soil Food Web, Myco-Integration, Project Management and Business implementation he understands and emphasizes the importance of biological systems: soil, water-harvesting, landscape rehydration, composting, growing food, greywater, biological waste-water treatment balanced with financial viability.
The originator of
All Points Life Design
he works with clients focusing their lives to bring regenerative enterprises and productive landscapes to life. He operates
Permaculture BC
an education and community hub for permaculture in British Columbia and
All Points Land Design
focusing on land design and installation.
An educator and designer for clients, community events, non-profit groups and businesses, Javan inspires and empowers audiences with a passion for change. He has worked with the University of British Columbia, University of Victoria, Vancouver Island University and Simon Fraser University. Recent partnerships include working with the Cowichan Green Community, Seven Ravens Permaculture Academy, Galliano Conversation Association and Healthy Homes.
Frequently asked questions
Do I need experience growing pawpaws to join this course?
Absolutely not! No previous experience growing pawpaws is necessary!
Will this course cover marketing of nursery plants?
Yes! The course is more then just growing pawpaws, it's about the nursery production of pawpaws.
Is this course refundable?
This course is non-refundable.
Can I message you with questions?
We have a community section in our course where you can ask questions lesson by lesson or on a topic.
Will have lifetime access to the course material?
YES! You'll have lifetime access to the course.
Don't hesitate
We all learn from mistakes, they just don't have to be our own.
Created with