Join today
Designing and Implementing
Multi-Functional Hedgerows
SELF PACED
Hedgerows are the unsung heroes of farms, homesteads and ecological landscapes. Learn how to assess, design and implement these essential landscape design elements.



Why hedgerows?
A multi-functional hedge is a beautiful, functional and biologically diverse component of rural and/or urban landscapes. These multi-tiered assemblages of trees, shrubs, ground covers, vines, grasses, flowers and herbs can border fields, waterways or city lots.
Through this course you will learn how to design, implement and maintain any size hedge with the options to provide soil stabilization, windbreaks, privacy screening, shelter and food for wildlife and people, encourage beneficial insects, reduce noise and other pollutants, as well as identify ways to diversify your income.

The concepts of soil preparation, plant selection, planting techniques, irrigation, and ways to reduce maintenance will be discussed. Budgets, timelines and a host of resources will be offered as well as case studies and examples.
Who is this workshop for?
This workshop is for
homeowners, homesteaders, farmers, land designers, ranchers, gardeners, land managers and property owners
that are:
- wanting to include more
biodiversity
in the land they manage.
- concerned about creating
wildlife/pollinator habita
t;
- concerned about wind and its effects around their property;
- experiencing privacy issues; and
- are self-motivated to follow the course material at their own pace without needing any additional live support.
NOTE - No previous knowledge of hedgerows and gardening is required to attend this workshop.
Learn how to design and implement multi-functional hedgerows!
Course Sessions and Content
Nuts & Bolts
WHEN
Any time that works for you! Digest the course content at your own pace, knowing that you have lifetime access to the material. This course becomes another valuable resource in your land management toolbox.
WHAT
A series of video presentations, worksheets, assignments, plant lists and other resources to equip you to make best use of these pivotal landscape design elements.
WHERE
Online and accessible from anywhere in the world, with lifetime access to the course materials and recordings.
Community
A community of peers who are on the same journey as you, to interact with and learn from.
Pricing
REGULAR PRICE - $149 USD

Don't hesitate
Need the freedom to digest and work through a course in your time? This is the course for you!
Who is the course a

good fit

for?

This course may be of use to you if you are:
a Whole system and critical thinker;

interested in learning how to read landscapes better;

ready to learn;

excited to dive into the world of hedgerows;

realistic in your expectations, or willing to have your expectations of what's possible challenged, and

someone with a preference for a self-paced course.
Who is this course
NOT a good fit
for?
You have no time, you're enrolled in 50 online courses this year and this will be but another course that you don't attend.

Those who think hedgerows are a cool idea, but have no desire to build your skill or capacity to design and implement these essential landscape elements.

Anyone who thinks hedgerows are the be-all and end-all of an ecologically functioning landscape. Hedgerows are a part of a functioning ecology.

If you are looking for consultation or direct guidance for your project, this is not the course for you. This is a self-guided course on the theory and practice of hedgerows.
Learn from Instructors who can save you hundreds of hours of mistakes
"We all learn from mistakes, they just don't have to be our own."
Meet the instructorS
Jude Hobbs
Jude Hobbs is an internationally recognized permaculturist with 35 years' experience in the design and teaching fields. Through her business, Agro-Ecology Northwest, she utilizes whole-system design in urban and rural settings to co-create environmentally sound solutions that inspire sustainable actions.

Jude specializes in optimizing resource conservation, biodiversity, watershed enhancement and income diversification.

She is the co-author of the OSU Publication, A Guide to Hedgerows: Plantings That Enhance Biodiversity, Sustainability and Functionality. (EM8721) As an educator, she provides curricula developed to encompass diverse teaching techniques that are accessible, inspiring and information rich.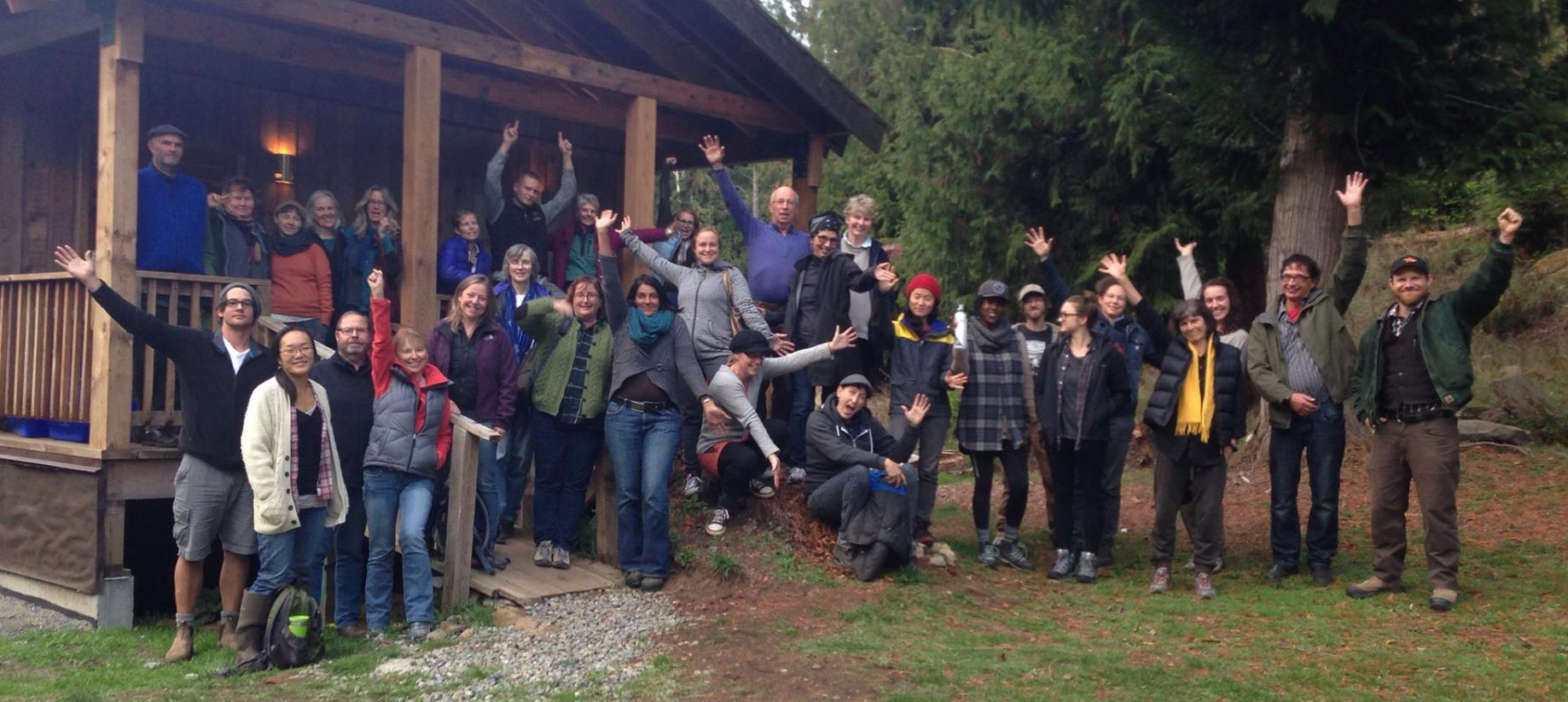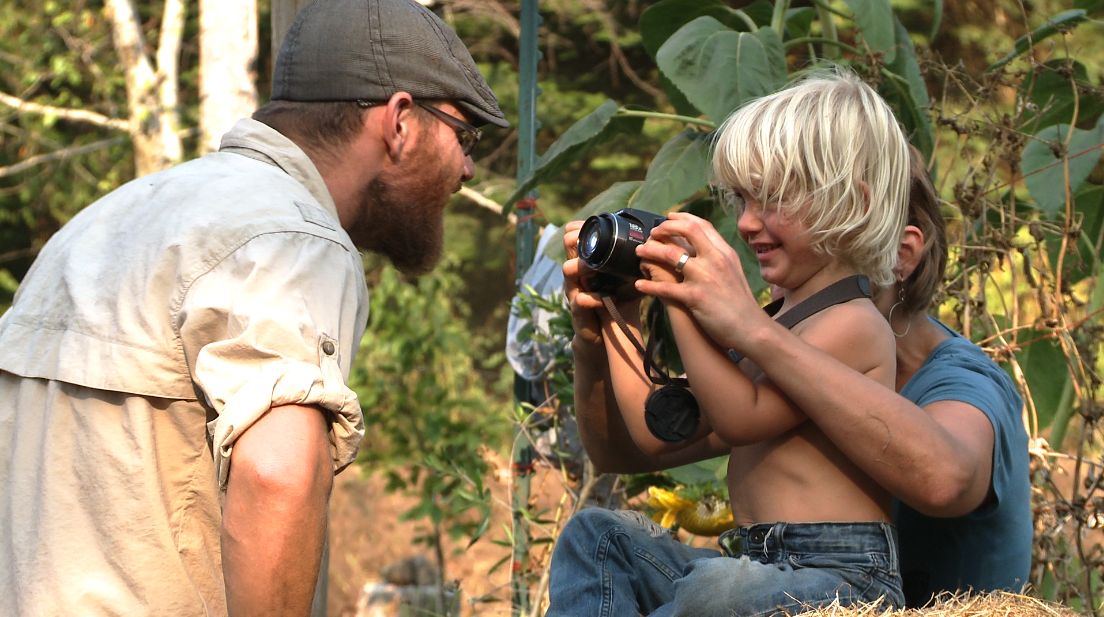 Meet the Host
Javan K. Bernakevitch
Javan K. Bernakevitch is passionate about helping people create more abundant, diverse and profitable landscapes and lives that get better year after year. An educator and designer for clients, community events, non-profit groups, university students and businesses, Javan inspires and empowers audiences with a passion for change.

Integrating Keyline Design, Holistic Management, Permaculture, the Soil Food Web, Myco-Integration, Project Management and Business implementation, he understands and emphasizes the importance of balancing biological systems - soil, water-harvesting, landscape rehydration, composting, growing food and biological waste-water treatment - with financial viability. A career focus on regenerative retrofits of broad acre and small scale landscapes to re-establish working watersheds, ecosystems, productive landscapes and enterprises has taken him across North and Central America, Europe and Africa.

The originator of All Points Life Design, he has pioneered new ways for clients to identify their values and bring regenerative enterprises and productive landscapes to their lives.

He operates Permaculture BC, an education and community hub for permaculture in British Columbia, and All Points Land Design, focusing on land design and installation. He has worked with the University of British Columbia, University of Victoria, Vancouver Island University and Simon Fraser University. Recent partnerships include working with the Cowichan Green Community, Seven Ravens Permaculture Academy, Galliano Conversation Association and Healthy Homes.
Our students love us
I feel deep gratitude and appreciation for Jude's leadership, genuine caring, and vast knowledge base. It's rare to witness such expertise, dedication, and mindfulness all in one person who so smoothly can transmit so much learning. Clearly, Jude sets a gold standard.
Brenda
A memorable experience packed with practical information and endless possibilities.
Mark
Jude is an incredible facilitator and educator. I would highly recommend any of her courses - she has a wealth of knowledge, with vast amounts of applied experience in her field. She is a brilliant and caring human, and I'm grateful that she is on the frontlines of earth-care work!
Hannah Roessler
Jude's deep knowledge and experience with hedgerows is an incredible gift. She brings together a very engaging approach to classroom learning with lots of group discussion and hands-on learning on the land. I came away feeling empowered and inspired.
KAT Zimmer
Jude teaches in a professional, ethical and thorough way. She uses all of the tools in her arsenal and her commitment to her students is proof of her passion.
Jessicka N
Jude brings a wealth of knowledge and experience to the room and imparts it with style and grace.
G
I loved learning about hedgerows! Jude provides a great class for beginners or experienced gardeners/landscapers, and gives lots of information in both the class and the handouts that helps a student to feel confident and ready to design and plant their own hedge.
Erin N
This course offers a plethora of information on the structure and function of a hedgerow. Learn elements of design, such as site observation, assessment of assets and challenges, setting goals, considerations for plant selection and placement, plant propagation techniques, and more. As a tender of 10 acres, I feel confident to complete several different types of hedgerows on our land to address privacy needs, increase food production, manage and provide fodder for livestock, limit damage and heat loss from wind, increase biodiversity and resiliency, stabilize slopes, and provide more income for our farm.
Deb Lucas
Abundant information, love Jude's teaching style and knowledge/experience, Javan's resources and experience, handouts, homework, working in groups, group discussions (we set up a Wednesday student work group), hearing about other project areas and techniques, etc. I like the course layout, introducing layers each week. I will be taking the year to go through all the materials (my husband is reading them to me). I am in love with hedge laying! I can't wait to weave a little fence from my hawthorns. I also plan to experiment with transferring my graphed design to other visual formats. I wanted the inspiration and encouragement to work on our front hedgerow, and indeed, I have! So I am very satisfied with the course.
MS
Frequently asked questions
Do I need any experience to take this course?
Absolutely not! No previous experience is necessary!
Is there any interaction with the instructor?
This is a SELF PACED course with all of the material being pre-recorded. There is no interaction with this version of the course. If you're interested in a LIVE version please ensure you have a free account with Regenerative Living to be notified when LIVE versions are available.
Will have lifetime access to the course material?
YES! You'll have lifetime access to the course.
Is the course refundable?
The course is non-refundable.
Don't hesitate
Learn how to design and implement hedgerows.
Created with