Join today
Low Tech Erosion Control
Learn how to use natural materials to create structures that address drought, erosion, fire damage and habitat restoration.
Why this course, and why now?
Every day we hear about more extreme events, such as flooding, drought, wildfire, erosion, and habitat and species loss. Every day is another day that we can take action to solve these issues if we only know how.

Low Tech Erosion Control is a course aimed at teaching any person the ability to assess, design and implement INEXPENSIVE natural material structures to help slow, spread and sink water, combat erosion, rehabilitate lifesheds after wildfires, and provide habitat for animal life.
Who is this workshop for?
This workshop is for
homeowners, homesteaders, farmers, ranchers, land managers and property owners
that:
- are concerned about erosion around their land and infrastructure;
- have a desire to
create wildlife/pollinator
habitat;
- are living in an arid environment that's prone to drought and flash flooding;
- experience water restrictions or want to conserve what water is available on the land;
- are living with post wildfire conditions and want to prepare for the erosion that's coming; and
- want to learn the most ecologically sensitive and cost-effective methods for dealing with these issues.


NOTE - No previous knowledge of passive rainwater harvesting is required for this workshop.
State of Global Water
Why the WORLD needs Low Tech Erosion Control
Drought, wildfires, habitat destruction, and erosion have pushed our landscapes to the brink of collapse; but, we can come back from the brink.
3.1
Billion
People are affected by water scarcity each year 1
12 million hectares
of arable land globally are lost to desertification and drought every year 2
1
Billion
acres are lost to wildfire globally every year 3
200-2000 Species
are lost globally each year 4
24 Billion
tons of soil are lost each year 5


3rd Hottest
2020 was the 3rd hottest year on record globally 6
1 https://www.who.int/health-topics/drought#tab=tab_1

2 https://reliefweb.int/report/world/high-price-desertification-23-hectares-land-minute

3 https://www.aljazeera.com/news/2021/8/19/mapping-wildfires-around-the-world-interactive

4 https://wwf.panda.org/discover/our_focus/biodiversity/biodiversity/

5 https://www.globalagriculture.org/report-topics/soil-fertility-and-erosion.html

6 https://public.wmo.int/en/media/press-release/state-of-climate-2021-extreme-events-and-major-impacts
Learn how to address erosion with the materials at your feet.
FREE

Introduction to Low Tech Erosion Control

If you'd like to learn more about this course, sign up for a FREE account with Regenerative Living above and click on Low Tech Erosion Control and Module 1. You'll have access to a presentation by Neil and Jeffrey that introduces the topic, as well as three publications curated by the instructors on erosion control and Low Tech Erosion Control.
Course Sessions and Content
Case Studies
Low Tech Erosion Control in the Real World
Upland Beaverdams
Jeff explains this stunning, humble and camouflaged low tech erosion control installation in Moab, Utah, USA
FIXED Trail Washout
Jeff goes into how a channelization of a local hiking trail was fixed and additional water was routed back into the local watershed.
Rain Garden vs Washed Out Road
Jeff explains how a washed-out road was fixed by installing a rain garden.
FIXED Pasture Head Cut
Jeff explains how a small water flow became a head cut and how a simple intervention saved the animals that graze this pasture.
Protecting Road Infrastructure
Neil explains how to keep water off roads to protect roads for years to come.
One-Rock Dam Repair
Jeff explains how one-rock dams can be assessed and repaired when issues arise.
Brush and Mineral Terraces
Jeff explains what to do when the soil doesn't have the inherent structure to hold a terrace by itself.
Course Logistics
2022 Session Schedule
Class 1 - Jan 19 (Intro)
Class 2 - Jan 26 (What is LTEC?)
Class 3 - Feb 2 (Assessments)
Class 4 - Feb 9 (Case Studies)
Class 5 - Feb 16 (Project Design and Planning)
Class 6 - Feb 23 (Implementation)
Class 7 - Mar 2 (Next Steps)
WHEN
Wednesday at 6pm PT, 7pm MT, 8pm CT, 9pm ET

90 Minutes of Presentation
30 Minutes of Q&A
WHERE
Online and accessible from anywhere in the world via Zoom Video Conference Software, with lifetime access to the course materials and recordings.
Live Support
Each class will be a tailored presentation walking you step by step through the process of LTEC.
Tools and Resources
Tools and resources that will help you determine the right steps to take, starting from where
you are now.
Skills
Learn the who, what, where, when and why of LTEC.
Community
A community of peers who are on the same journey as you, to interact with and learn from.
Pricing
REGULAR PRICE - $349 USD

EARLY BIRD EXTENDED! - $249 USD ends January 12th 2022

NOTE - Payment plans are available for an additional 15% fee.
50% OFF ACCESS
Natural Capital Plant Data Base
Knowing how to work with nature is half about using the right technique at the right time, and half about choosing the right plant for the right place. We've partnered with the Natural Capital Plant Database to offer access to the plant database for 50% off of its regular pricing.

This database is the one we use to find the plant that works best for our clients' objectives and to fit the site context.

The database can be searched by almost any aspect of a plant's nature, be it hardiness zone, soil type, water or sunlight requirements, or function.
Sign up for any course on Regenerative Living and receive a

50% off code for your first year's access to the Natural Plants Database
Don't hesitate
Timing doesn't work for you? Don't worry, you can watch the replay of each lesson when it does!
Who is the course a

good fit

for?

This course may be of value for you if you are dealing with:
Erosion,

Post-Wildfire remediation,

Drought,

Water restrictions, and

Limited budget for resolving these issues.
Who is this course
NOT a good fit
for?
You have no time, you're enrolled in 50 online courses this year and this will be but another course that you don't attend.

If you are looking for a full-time consultant for your project, this is not the course for you. Both Neil and Jeffery will be fielding questions on your personal projects, but this is a course on the theory and practice of LTEC, not a one-on-one consultation.

Anyone thinking that Low Tech Erosion Control is a silver bullet for landscape management. These structures are tools in a land managers tool box that a context depend and built to fit both scope and scale.
Learn from Instructors who can save you hundreds of hours of mistakes
"We all learn from mistakes, they just don't have to be our own."
Meet the instructorS
Jeffrey Adams
Jeff Adams is founder and principal of TerraSophia LLC. Jeff builds capacity to regenerate the health of our watersheds by engaging community members through hands-on education projects and ecological design-build services. He has a depth of experience in water harvesting educational training programs and brings a practical and integrated approach to each project with over 20 years of experience in various aspects of construction and landscape trades, including 18 years as a Permaculture Design Certificate graduate.
Jeff has collaborated with a variety of non-profits, public agencies, schools, businesses, and individuals to raise awareness and build skills for regenerative living. He has traveled extensively around the United States and beyond, teaching, designing, managing projects, and collaborating with many leaders in the field. Jeff holds a self-designed Bachelor of Science degree at Humboldt State University in Indigenous Technology, which he coined as the practical application of knowledge of a place to help meet the needs of that place, including all its inhabitants.

Jeff is an EPA WaterSense partner through the Qualified Water Efficient Landscape (QWEL) program, UT On-site Waste Water Professional level 2, ASSE International Rainwater Catchment Systems Installer and Designer, and UT Licensed Landscape and Excavation Contractor.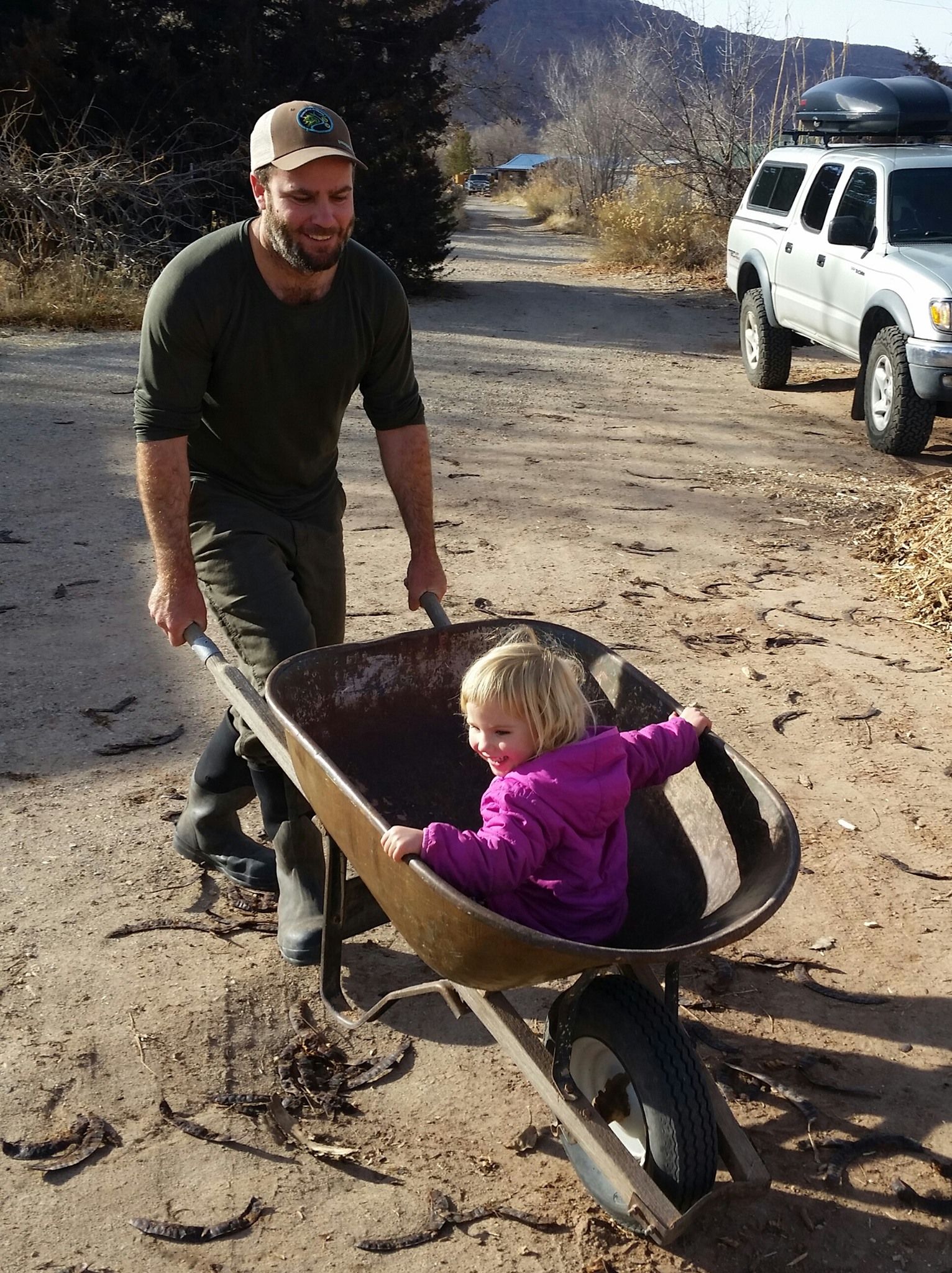 Meet the instructorS
Neil Bertrando
Neil Bertrando is owner-operator of RT Permaculture, a regenerative design and consulting firm based in Reno, NV. Neil works with homesteaders, farmers, non-profits, and agencies to empower ecological lifestyles and food systems. He is a co-founder of Reno Food Systems, working to improve local food systems through ecological farming and participation in the local food movement.
More Case Studies
Low Tech Erosion Control in the Real World
Road erosion to landscape irrigation
Neil explains how he redirected road erosion into landscape irrigation.
Vertical Fish Scale Straw Mulch
Neil Explains the value of simple vertical straw mulch to hold soil, collect sediment and catch water.
Starving head cuts of water
Neil shows how simple dirt mounds can starve head cuts of the water that create and sustain head cuts.
Wattle Socks - A Solution for Water
Neil describes using wattle socks and how to overlap them to slow, spread and sink water.
The Value of Soil Pitting
Neil explains how soil pitting provides depressions to hold water and help vegetation recruitment.
Prickly Pear Media Luna
Neil explains how he incorporated prickly pear into a media luna, helping to abate erosion.
Soil Crete Zuna Bowls
Neil explains how a group of volunteers crafted a Zuna Bowl using onsite soil and Portland cement.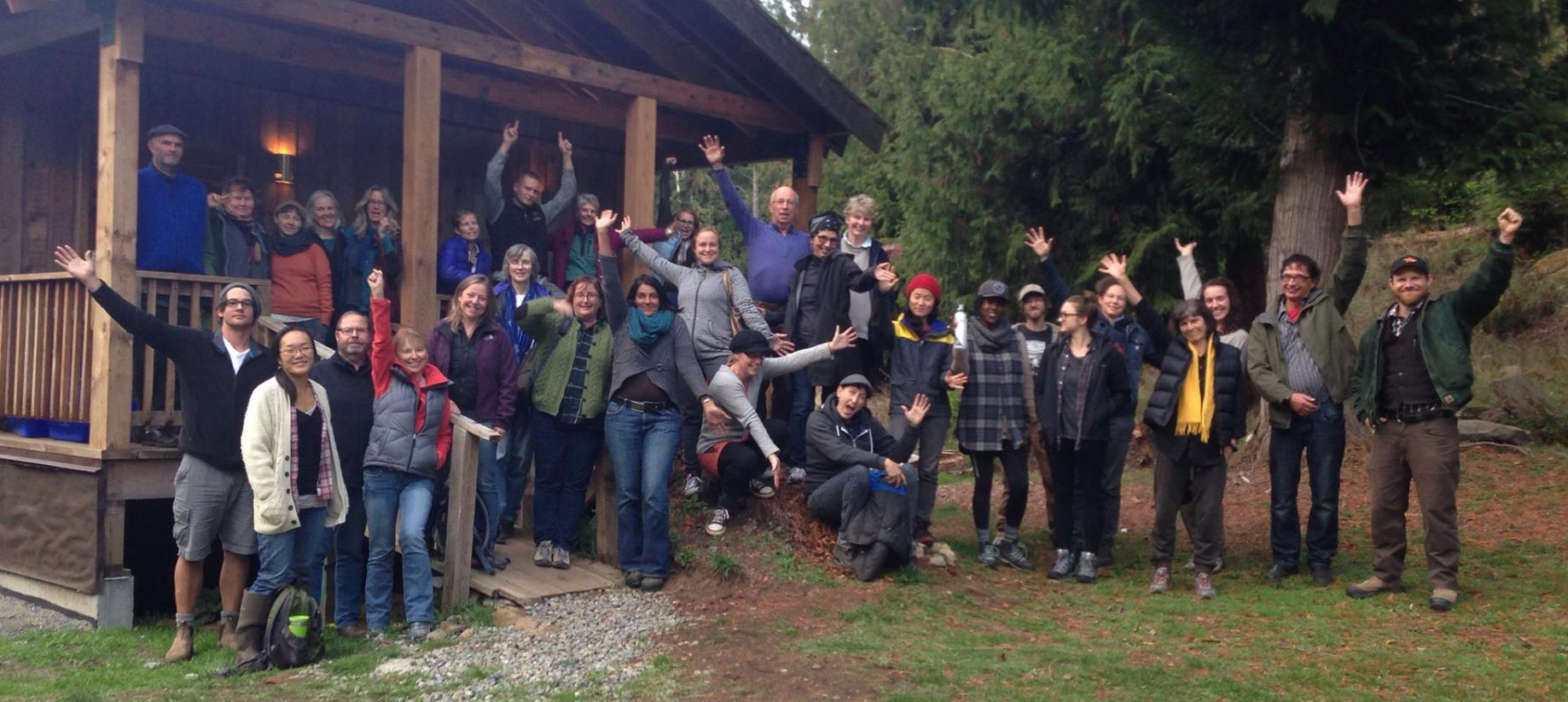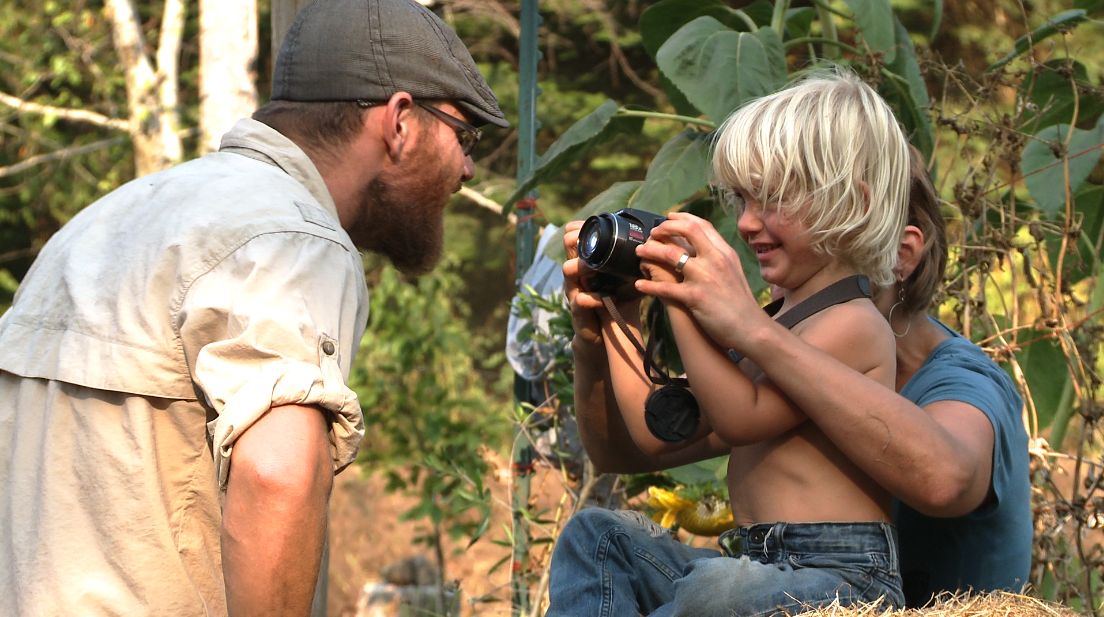 Meet the Host
Javan K. Bernakevitch
Javan K. Bernakevitch is passionate about helping people create more abundant, diverse and profitable landscapes and lives that get better year after year. An educator and designer for clients, community events, non-profit groups, university students and businesses, Javan inspires and empowers audiences with a passion for change.

Integrating Keyline Design, Holistic Management, Permaculture, the Soil Food Web, Myco-Integration, Project Management and Business implementation, he understands and emphasizes the importance of balancing biological systems - soil, water-harvesting, landscape rehydration, composting, growing food and biological waste-water treatment - with financial viability. A career focus on regenerative retrofits of broad acre and small scale landscapes to re-establish working watersheds, ecosystems, productive landscapes and enterprises has taken him across North and Central America, Europe and Africa.

The originator of All Points Life Design, he has pioneered new ways for clients to identify their values and bring regenerative enterprises and productive landscapes to their lives.

He operates Permaculture BC, an education and community hub for permaculture in British Columbia, and All Points Land Design, focusing on land design and installation. He has worked with the University of British Columbia, University of Victoria, Vancouver Island University and Simon Fraser University. Recent partnerships include working with the Cowichan Green Community, Seven Ravens Permaculture Academy, Galliano Conversation Association and Healthy Homes.
Our students love us
Wow! Well that was an epic first session haha. Lots of high level questions and discussion. I am really appreciating the experience of taking both the LTEC and hedgerows courses. Thanks for hosting these amazing classes!
Luke Rosewood, Calgary AB - Land Designer
This course is a great start! I feel very fortunate to be continuing the learning journey with these excellent humans. Thank you for offering this course, it has been highly professional and encouraging. If this past year has been any hint, there's going to be major demand for this kind of work in the future. Thanks all for the uplifting learning environment.
Joshua Clae, Victoria, BC - Land Designer
Incredible. Just Incredible. What information, what experience, this was time and money well invested. Thank you Javan, Neil and Jeff. We need more of this work in the world.
M. Hart, Maryland, USA - Engineer
Neil Bertrando is a leader in the world of Regenerative Agriculture. His services helped me to organize my operation and truly analyze my next steps, ensuring they would bring the greatest positive change with the least amount of effort. I would recommend him to anyone.
Guner Tautrim, Orella Ranch, Goleta, California
Neil's consultation exceeded the (already high) expectations I had. Neil's expert input during the design phase of my property saved countless hours (months? years?) of work down the road.
Garrett M., Reno, Nevada
I love these classes. Well put together, amazing instructors and some of the best information that's available. I can't recommend these courses more highly.
R.K. EngLAND
Frequently asked questions
Do I need any experience to take this course?
Absolutely not! No previous experience is necessary!
Can I message you with questions?
We have a community section in our course where you can ask questions lesson by lesson or on a topic.
Will have lifetime access to the course material?
YES! You'll have lifetime access to the course.
Is the course refundable?
The course is non-refundable.
STATE OF USA ENVIRONMENT
Why the USA needs Low Tech Erosion Control
Drought, wildfires, habitat destruction and erosion have pushed American landscapes to the brink of collapse; but, we can come back from the brink.
80%
Percent of Western US in moderate to severe drought in summer 2021 1
192.8 Million
Acres in the US experiencing drought. 1
10.1 Million
Acres burned in US wildfires in 2021
23 Species
from 19 States extinct this year 3
15,200lbs
Soil lost per acre, per year since 1990 4


22
Extreme weather events in the US in 2020 5
1 https://www.drought.gov/current-conditions 2021/10/31

2 https://www.iii.org/fact-statistic/facts-statistics-wildfires 2021/10/31

3 https://biologicaldiversity.org/w/news/press-releases/23-species-from-19-states-lost-to-extinction-2021-09-29/ 2021/10/31

4 https://www.hoormansoilhealth.com/pdf/USA-Soil-Erosion-Rates-Are-they-Sustainable.pdf 2021/10/31

5 https://www.ncdc.noaa.gov/billions/ 2021/10/31
Don't hesitate
Address drought, erosion and habitat creation with Low Tech Erosion Control.
Created with