Join today
Propagating Woody Edibles (Temperate) -
LIVE 2023
Learn how to propagate woody edible plants and manage the stock you produce through detailed, time-tested techniques, taking years off your learning curve.
Why This Course?
Developing an edible landscape - be it an orchard, agroforestry system, food forest, hedgerow/shelter belt - starts with making and/or sourcing quality perennial plants. Given that purchasing these plants can be expensive - especially at scale - learning how to propagate well is an essential skill. Aside from saving money, it can also allow you to work continuously with the genetic stock that is tried and tested in your region or landscape.
This course will start with a contextual discussion around general nursery management to help students control the factors that lead to successful propagation. It will go on to cover the various techniques of propagation, including:
- seeding,
- hardwood cuttings,
- stooling, and
- grafting (including t-budding, chip budding and various forms of stick grafting)


Students will be encouraged to think about the selection of cultivars, species and rootstocks that are best adapted to their specific situation and location. The overarching goal is to build successful relationships between plants, people and places while propagating woody edible plants.
Who is this workshop for?
This workshop is for
homesteaders
,
foresters
,
homeowners
,
gardeners
,
farmers
,
land managers
,
land designers
and
property owners
. As well as those that:
- know a bit about propagation but
aren't sure where to start
;
- are agricultural/silvicultural consultants;
- are horticulturalists and arborists;
- are working with marginal land and seeking unique and diverse perennial production opportunities;
- are looking to enrich and deepen their relationship with woody plants
- are looking for opportunities to develop diversified cottage industries.


NOTE - No previous knowledge of growing or propagating is required to attend this workshop.
Learn how to propagate woody edible plants!
Course Sessions and Content
Course Logistics
2023 Session Schedule
Class 1 - May 2 - General Nursery Management
Class 2 - May 9 - Seeding
Class 3 - May 16 - Hardwood Cutting & Stooling
Class 4 - May 23 - Bud Grafting: T-Budding & Chip Budding
Class 5 - May 30 - Stick Grafting: Cleft, Whip, Side, Mechanical Tool
Class 6 - June 6 - Stock Management and Next Steps
WHEN
Tuesdays at 5pm PT, 6pm MT, 7pm CT, 8pm ET

60 Minutes of Presentation
20 Minutes of Small Group Discussion
30 Minutes of Q&A
WHERE
Online and accessible from anywhere in the world via Zoom Video Conference Software. All classes are recorded and participants have lifetime access.
Live Support
Each class will be a tailored presentation, walking you step by step through design and implementation.
Tools and Resources
Tools and resources that will help you determine the right steps to take.
Skills
Learn the who, what, where, when and why of propagation.
Community
A community of peers who are on the same journey as you, to interact with and learn from.
Pricing
REGULAR PRICE - $349 USD
EARLY BIRD - $249 USD - April 25 2023

Don't hesitate
Timing doesn't work for you? Don't worry, each session is recorded and you have lifetime access!
Who is the course a

good fit

for?

This course may be of use to you if you are:
a Whole system and critical thinker;

interested in learning how to work better with plants and landscapes;

ready to learn;

excited to dive into the world of propagation;

realistic in your expectations, or willing to have your expectations of what's possible challenged.
Who is this course
NOT a good fit
for?
You have no time, you're enrolled in 50 online courses this year and this will be but another course that you don't attend.

Those who think propagation is a cool idea, but have no desire to build your skill or capacity in this field.
Learn from Teachers who can save you hundreds of hours of mistakes
"We all learn from mistakes, they just don't have to be our own."
Meet the Teacher
Peter Janes
Peter's experience with propagating woody edibles has developed through the creation and management of TreeEater Farm and Nursery. The nursery is a small entity within the larger homestead and land project/community at TreeEater Farm, on Denman Island, BC. The larger project, started in 2004, encompasses onsite forestry, natural building, appropriate tech, orchards, gardens, livestock systems and general ecosystem modification for production and resilience.

The nursery started in the early days when Peter couldn't find some of the plants that he was reading about in the Permabooks. It has since gradually and organically grown into a full time job that provides over 2500 unusually edible plants per year to Western Canada via mail order.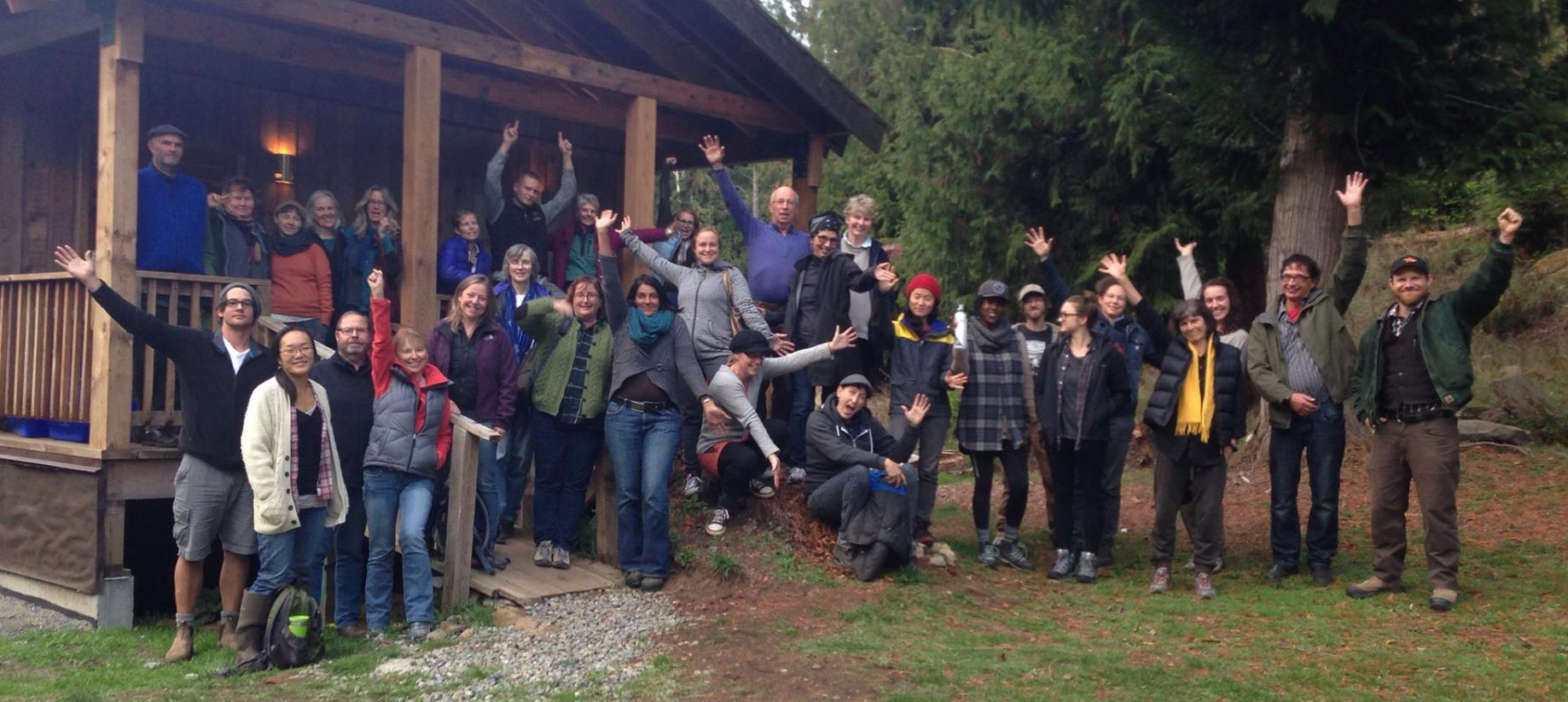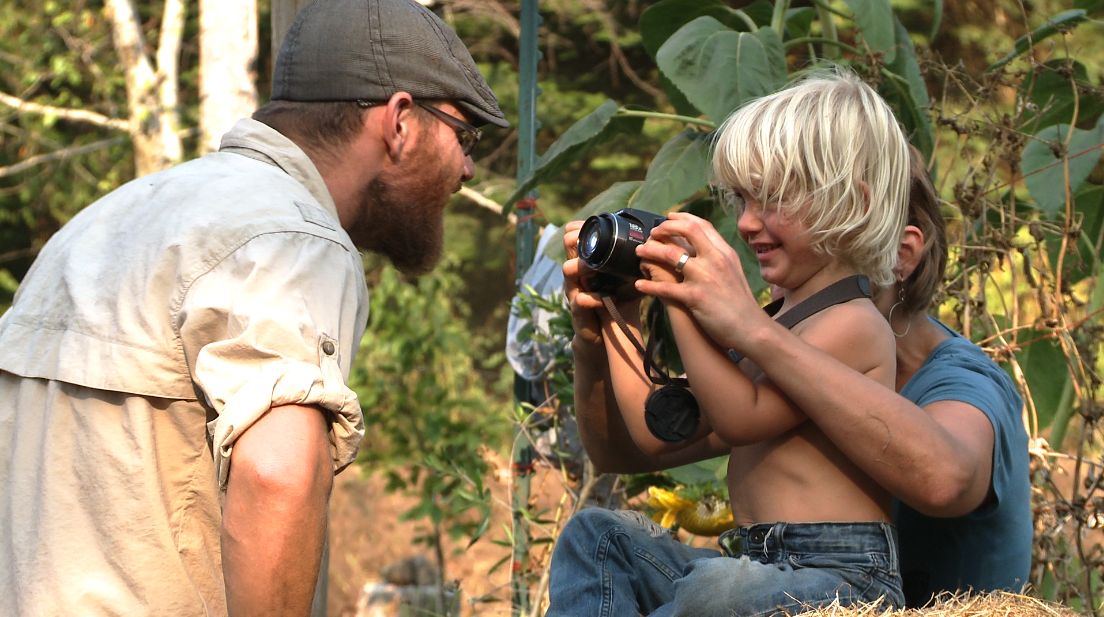 Meet the Host
Javan K. Bernakevitch
Javan K. Bernakevitch is passionate about helping people create more abundant, diverse and profitable landscapes and lives that get better year after year. An educator and designer for clients, community events, non-profit groups, university students and businesses, Javan inspires and empowers audiences with a passion for change.

Integrating Keyline Design, Holistic Management, Permaculture, the Soil Food Web, Myco-Integration, Project Management and Business implementation, he understands and emphasizes the importance of balancing biological systems - soil, water-harvesting, landscape rehydration, composting, growing food and biological waste-water treatment - with financial viability. A career focus on regenerative retrofits of broad acre and small scale landscapes to re-establish working watersheds, ecosystems, productive landscapes and enterprises has taken him across North and Central America, Europe and Africa.

The originator of All Points Life Design, he has pioneered new ways for clients to identify their values and bring regenerative enterprises and productive landscapes to their lives.

He operates Permaculture BC, an education and community hub for permaculture in British Columbia, and All Points Land Design, focusing on land design and installation. He has worked with the University of British Columbia, University of Victoria, Vancouver Island University and Simon Fraser University. Recent partnerships include working with the Cowichan Green Community, Seven Ravens Permaculture Academy, Galliano Conversation Association and Healthy Homes.
Testimonials
If Peter is not well-known as a teacher, that's because he's been busy running the most diverse food plant nursery in this bioregion for the last twenty years. I brought my students to TreeEater last year as part of a UVic field school in Environmental Studies and they were blown away by Peter's wealth of knowledge. Peter is a gifted teacher: he doesn't just offer protocols and techniques, but practical insights for designing systems that work for your own goals and context. That he's now offering a course is an incredible resource: the knowledge accumulated from years of trial and error, working at a human scale with low-cost equipment. If you want to learn how to propagate perennials cheaply and effectively, this is the guy.
NICK MONTGOMERY, Sessional Instructor in Environmental Studies, UVic and co-operator of Nutcase Nursery
Peter stands out to me. I'm fascinated by the nitty-gritty details of how he cultivated his land. I loved learning about the trials and errors in growing trees and how it led him to his current method. The final crabapple – nut tree – duck – pond relationship approach is so cool. I am inspired by his long-term thinking, how he is creating these food forests to sustain themselves past his time.
R.E.
Testimonials
THANK YOU! THANK YOU! THANK YOU! Words cannot express how transformative the course was, everyone has commented on how this is the happiest and most inspired I have been in a long time.
S.B.
This was a life-changing experience and I feel really grateful to have learned from Peter.
N.K.
Frequently asked questions
Do I need any experience to take this course?
Absolutely not! No previous experience is necessary!
Can I message you with questions?
We have a community section in our course where you can ask questions lesson by lesson or on a topic.
Will have lifetime access to the course material?
YES! You'll have lifetime access to the course.
Is the course refundable?
The course is non-refundable.
How much time per week do I need to budget for the reviewing the resources each week.
You'll need roughly 2-4 hours each week to review all the weekly module materials.
Don't hesitate
Learn how to propagate woody edible plants.
Created with