Welcome to
Family Food Security DIY
Plan, Source, Grow, Acquire, Preserve, and Store your food for one year in 30 minutes a day.

Perennial Course - Access Anytime!
This 12-module program teaches families the ins and outs of planning, growing, storing and securing a year's worth of food, so they can enjoy peace of mind amid sky-rocketing food prices and global food insecurity. The course includes online classes, planning tools and resources to support your journey to resiliency regardless of where you are starting from.
What's included:
12 Modules

24 Hours of Education

6 Spreadsheets

12 Food Strategy Plans

20 years of collective food growing knowledge

A Community of Food Focused Folks

PLAN
We'll guide you to understand your family's food needs and build garden, protein, wild foraging and storage plans to meet your needs.

GROW
Next put your plan into action, as we guide you through growing and acquiring the food you need for your family over the season.

STORE
Learn how to preserve and store the bounty of the season with lessons on everything from canning to fermentation, keeping your food stores fresh and ready.
30 minutes a day to create your own food security.
Why does

Family

Food Security DIY

exist?

Watching the news and hearing every year how food prices are increasing again, how imports are becoming more insecure, and about the waste and environmental impacts of the modern system of industrial agriculture is scary, especially when you have a family or community to provide for.

It's no surprise that families across North America are increasingly turning to growing and raising their own food. Families just like yours.


Securing or growing and preserving enough food for your family to keep you secure and fed for an entire year requires planning, know-how and support, but it's completely possible - with guidance.
STATE OF THE WORLD
Food Security Status
Family income is down, wages have stagnated and food costs have increased, far outstretching family spending.
Price Increase
30% Avg. Increase
Crop Shortages
40% Avg. Reduction
Food Shortages
15% Global Shortage
Supply Line Issues
12 Week+ Delays
Live Stock
30% Culling of Livestock
Record Weather Events
Drought and Floods
So... you might be wondering
But what does it take to grow food for a whole year?
How do you store a year's supply of food?
How much space do I need to grow, or store that much food?
What about meats or proteins?
How can I ensure that I have a good relationship with local farmers?
and most importantly, is it even worth it?
If you're reading this, chances are you;
WANT
to feed your family
food that is nutritious, safe, and
that doesn't
damage the
environment through its production.
WORRY
about the price of food, and what it will mean for your family's financial security.
VALUE
the importance of being a producer in your own life and know what you're eating and where it comes from.
DESIRE
a future with a food system that is healthy for all, for your family, for local businesses, for farmers, and for the planet.
But, maybe you also struggle with:
Time?
Having time to develop the skills necessary to be more involved in growing your own food.
Enough?
Knowing how to grow enough, but not too much, of the foods your family will actually eat.
Short Season?
The Northern Hemisphere growing season is short; how on earth can a year's food supply be grown?


No Waste!
What the heck do you do with all that food you could, or do, grow? The last thing you want is to cause more waste.
Ready to feel the security and satisfaction of a steady, local, and affordable food supply?
Learn more about Food Security
Food Security vs Food Sovereignty
How can Food Security be easy?
Food Security, Not just for Preppers
Enemies of Food Security?
Family Food Security


Session Objectives and Modules
Who is the course a
good fit

for?

Food prices are increasing the world over. For many people, learning to meet their family's food needs increases their resiliency while decreasing their fragility in uncertain times. This course may be of use if you:
Experience the reality that our food system is FRAGILE

Wonder if getting your food SOLELY from the GROCERY store is a BAD IDEA

Like the idea of going to bed with the SATISFACTION and SECURITY that your PANTRY IS FULL OF FOOD FOR YOUR FAMILY

Want to improve the QUALITY of the food that you put into your body

Want to SAVE MONEY by getting ahead of food price increases AND ensure your money is supporting ETHICAL sources

Can invest 2 hours a month to watch each module, 2 hours to complete the next assignment in developing your work, and 30 minutes a day to put it into action
Who is this course
NOT a good fit

for?
You have no time, you're enrolled in 50 online courses this year and this will be but another one that you don't attend.

Those who don't have a budget to invest into small food security steps ($25 a month is good, $25 a week is better).

If your housing isn't secure, you don't know where you'll be living for the next few months, and it will be difficult to plan, acquire and store supplies.

If you're not fully convinced it's time to address your food security - you're not going to take the steps.
Don't hesitate
Secure your family's food supply today.
4 Reasons to sign up today!
Food scarcity and prices are increasing every moment. The sooner you sign up, the sooner you can dive into the material and get support to secure your family's food supply.
START EARLY - Dive into the material
The sooner you start working through the material, the better prepared you'll be for the live portion of the course
Food Prices are going up
Every day food prices are increasing. The sooner you sign up, the sooner you protect your food security
Helping your Friends and Family
Once you know how to secure your food, you'll be able to help your friends and family become food secure.
Food scarcity is already here
Every month there's less available, and with less consistency. Starting this course today helps you guard against growing food scarcity.
Learn from Instructors who can save you hundreds of hours of mistakes
"We all learn from mistakes, they just don't have to be our own."
Meet the instructorS
Natalie Pepin
As an Aboriginal woman, Natalie seeks to bring her traditions, stories, and culture to life in the centre. In her Metis culture, being a bridge between two worlds is a longstanding value. With this as a firm guiding light, ReSkilled Life offers both domestic homesteading and indigenous arts focused workshops. Natalie is a Harvard graduate who left university with a profound desire to live simply and regain a connection with the land. Natalie has studied International Relations, Renewable Resource Management, Rangeland Management, Business, and Sustainability for Businesses.
Natalie was a single mother of 4 when she made the commitment to develop the skills and knowledge necessary to provide something for her family that was becoming increasingly scare... food security.
With a limited budget on a single income and little experience, she learned how to grow and store all of the food her family eats for the year. Inspired by the sense of security and financial savings of growing her own food, Natalie was able to go from living paycheck to paycheck and having 1 week's worth of food in the house at a time, to having a year's worth of food (minimum) on hand...all while living in a tiny house.
Along this journey Natalie studied permaculture and took a PDC, developed tools that help many people plan for their family's food needs, and began teaching others about how to find the same benefits of food security. Empowered with these changes, she started homesteading off grid in Northern Alberta.
In her own words, "You don't need to be living in the country or have tons of experience to find meaningful ways to gain greater food security. You can take steps, starting right now, that will make a huge difference in your family's life, budget, and quality of life. I started with so little, I could barely afford to feed my family on our tight budget years ago. But now, with some learning, practice and gradual changes, I never worry about how to put food on the table. I want that same feeling for every family...and for you."
Natalie now teaches traditional skills full time from her homestead in Northern Alberta, through the
ReSkilled Life Learning Center
, where she helps others learn how to be empowered through simple living skills.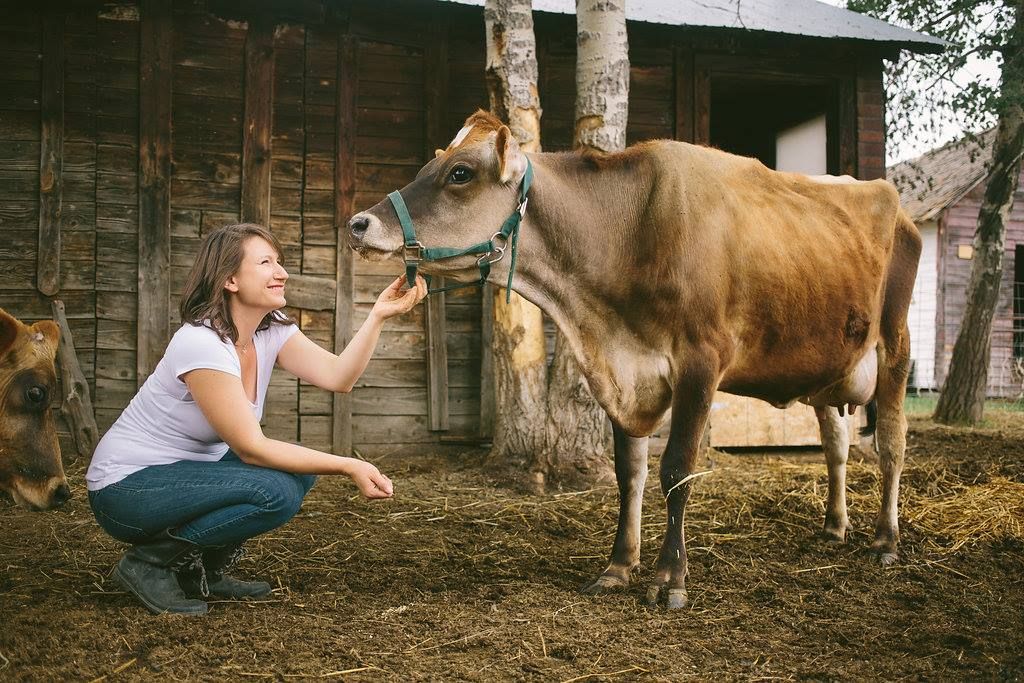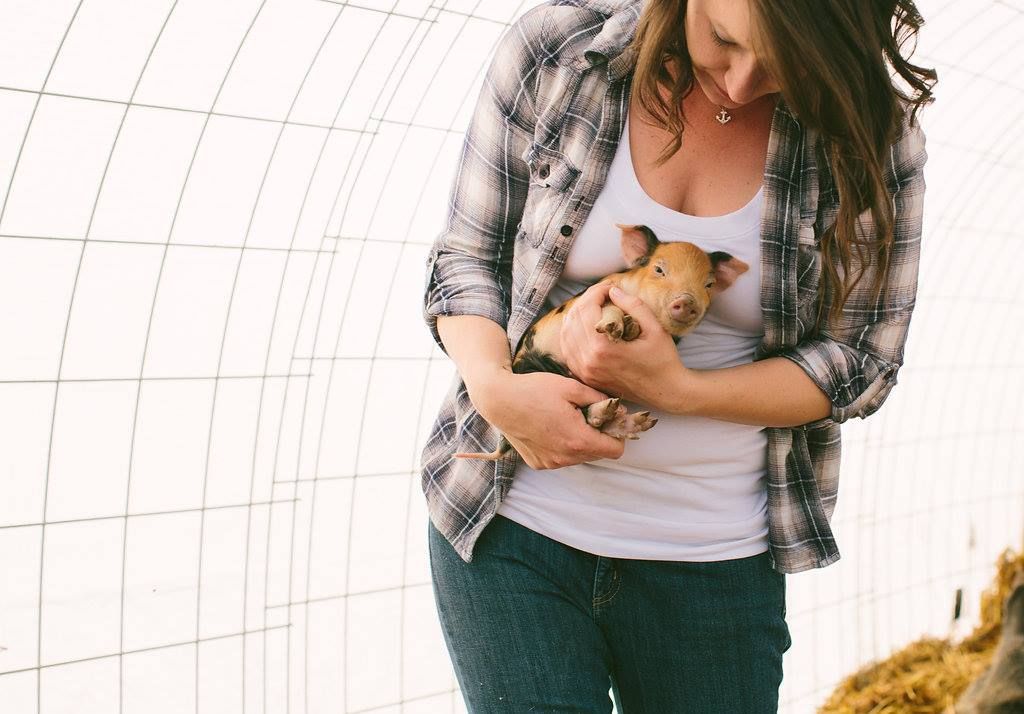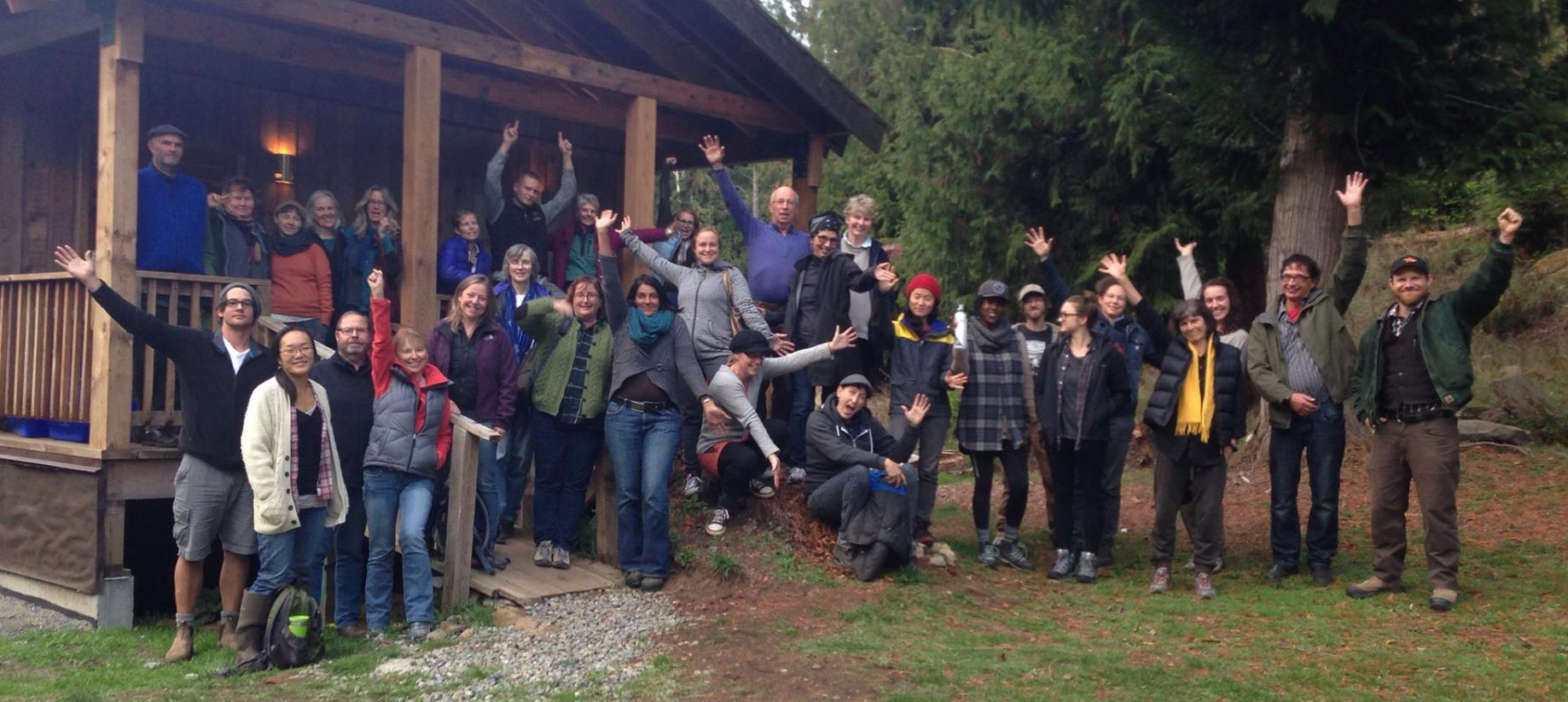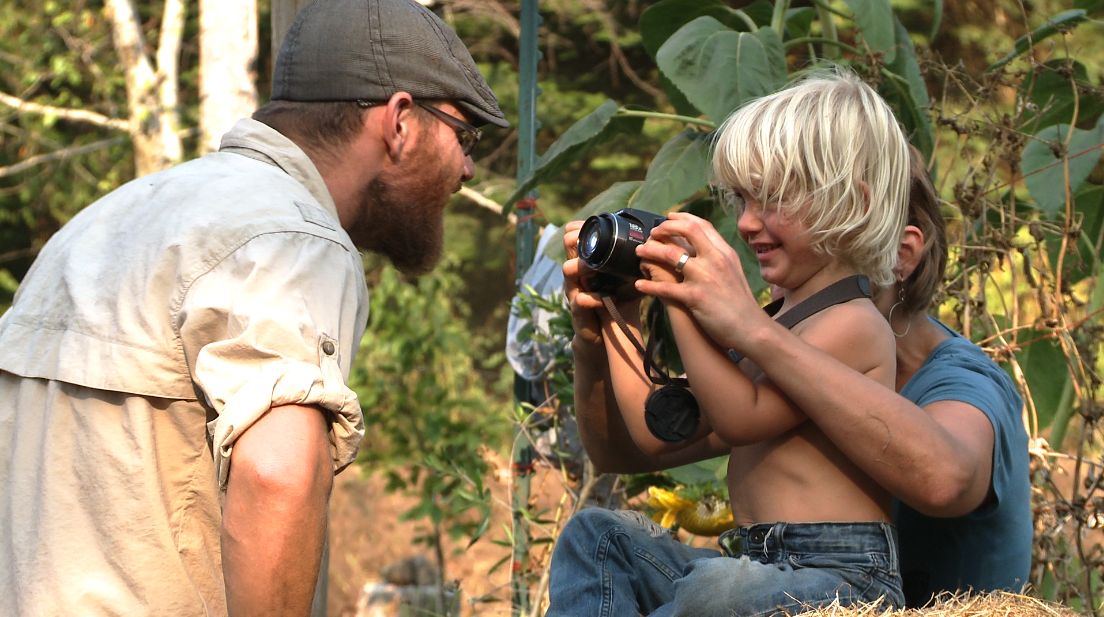 Meet the instructorS
Javan K. Bernakevitch
Javan K. Bernakevitch is passionate about helping people create more abundant, diverse and profitable landscapes and lives that get better year after year. An educator and designer for clients, community events, non-profit groups, university students and businesses, Javan inspires and empowers audiences with a passion for change.

Integrating Keyline Design, Holistic Management, Permaculture, the Soil Food Web, Myco-Integration, Project Management and Business implementation, he understands and emphasizes the importance of balancing biological systems - soil, water-harvesting, landscape rehydration, composting, growing food and biological waste-water treatment - with financial viability. A career focus on regenerative retrofits of broad acre and small scale landscapes to re-establish working watersheds, ecosystems, productive landscapes and enterprises has taken him across North and Central America, Europe and Africa.

The originator of All Points Life Design, he has pioneered new ways for clients to identify their values and bring regenerative enterprises and productive landscapes to their lives.

He operates Permaculture BC, an education and community hub for permaculture in British Columbia, and All Points Land Design, focusing on land design and installation. He has worked with the University of British Columbia, University of Victoria, Vancouver Island University and Simon Fraser University. Recent partnerships include working with the Cowichan Green Community, Seven Ravens Permaculture Academy, Galliano Conversation Association and Healthy Homes.
Recommendation
Tad Hargrave
Tad Hargrave is a marketing master and when it came to getting a handle on his food supply, he reached out to people he knew and trusted.
Our students love us
I like being able to watch / go through the material before the course and then have that fleshed out in the live class. The live class is especially good for me in terms of motivation.
Dianne Russell
I'm more clear just exactly how much food I'd need to grow to support my family and the amount of land/space that would require as well.
Larissa Noonan
Very informative! You're both patient, clear presenters, the course is clear and well laid out. Natalie is a bad-ass!
Jill Toellner
Frequently asked questions
Do I need experience of growing food to be in the course?
Absolutely not! No previous experience of growing food is necessary!
I only have a balcony, should I take the course?
Yes! The course is more than just growing food; it's about assessing your family or personal food needs, calculating what that need is, and then sourcing your food - be it barter, purchase or growing - in a way that aligns with your values. Ultimately, this course is about increasing your sovereignty.
Will you help me source seeds?
We have our favourite corporate and small-scale seed companies and are happy to share them with you!
Can I message you with questions?
This is a DIY course. That means you are self directing your learning. There's no live support with this course. BUT if you'd like support check out the Family Food Security LIVE course.
Will I have lifetime access to the course material?
YES! You'll have lifetime access to the course.
How does the course work?
Before every live session you will watch the next module and work through the assignment. During the live session you can ask questions about your food plan work, your efforts to build your food security or anything that pertains to food security.
Be part of a Bigger Change
Help us help 1000 families take action to build their food security in 2023.
Share this course with your friends, family and social media following

Discuss your food security with members of your family

Inform yourself about topics that affect your food security

Actively start to take steps to have more food supplies close by

Join this course to take charge of your food security
By the
Numbers
We all learn from mistakes, they just don't have to be our own.

For the last 10 years Natalie Pepin and Javan K Bernakevitch have steeped themselves in learning how to grow their own food.

From perennial systems to annual gardens, from farming to homesteading, from working in the Northern Hemisphere to the Tropics, they have dedicated themselves to feeding themselves and their families.

Here's their experience by the numbers.

Over the past 10 years, Javan invested over $176,000 in learning how to grow food, design landscapes, and build regenerative lives.

During the same time, Natalie invested just over $79,000 in learning how to sustain her family.

In her words: "It's crazy to think... I've invested more into learning how to grow food than I have on buying land and building a house combined."

And that investment?

It shows.

Natalie has created a step-by-step process that will help you learn how to PLAN, GROW, SOURCE, PRESERVE and STORE your food for a year or more.

Together their self-directed education totals north of $255,000.

This course costs $249.

That means you can access a quarter of a million dollars of investment, of failures, what not to do, what to do, and a proven path for less than a tenth of a percent of what was invested.

Or for you folks out there that love the numbers: 0.000976%

It's hard to find another investment that has a return that will grow in value over the years, or costs so little to access upfront!

It's a better investment than cryptocurrency.

Or if you're running the numbers another way, there's 24 hours of course content where we're distilling $10,625 of invested experience to you for $10.38/hr.

Not a bad return for your time and money!

This course is a step-by-step walk along over the 2021 growing season with two experienced professionals, to set you up for a lifetime of food sovereignty.

It's time to build your capacity to grow your own food.
Don't hesitate
Self-directed learning not a fit for you? Don't worry, we have you covered. Check out the LIVE version of Family Food Security below.
Created with